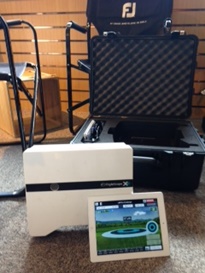 Do you want to knock shots off your score and win the money off your best mate week in/week out? Do you know how far you hit your wedges?
For any round of golf, 70% of shots are played from inside the "scoring zone" (less than 100 yards from the flag). This is the area where any improvement can have the biggest impact. By simply knowing how far you hit each of your wedges you will significantly improve the proximity to the hole of your approach shots and leave yourself much shorter birdie putts!
Make sure you're upto date with your yardages, book in for a lesson.
Click here to book.