Equipment
Gap in your game: part one
---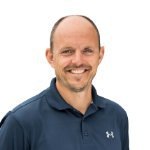 ---
Plugging a gap in your game can be really hard work, with hours of work put into developing a new skill or strengthening a weakness. One of the bitterest pills to swallow, however, is when you finally fix that gap only to see another one open up. Well, we have a solution that makes that process a lot easier AND ensures the other areas of your game will only get better: TaylorMade TP5 & TP5x golf balls.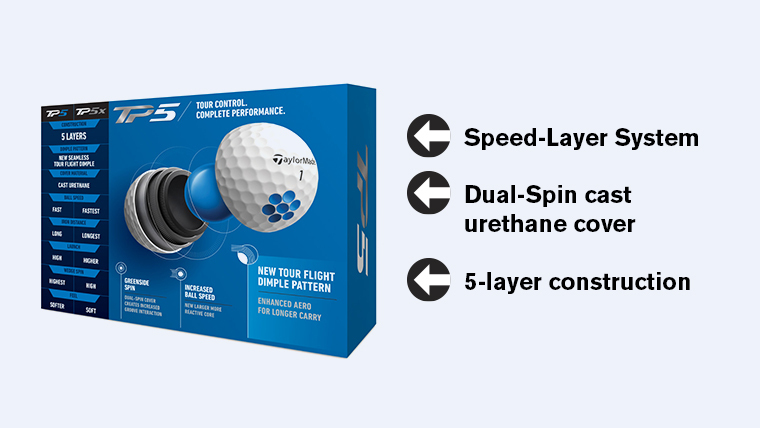 Distance
Driving the ball crazy distances is commonplace on Tour these days, but the everyday golfer doesn't always see the same distance improvements. Perhaps two of the PGA Tour's longest drivers is the place to look, and you'll find TaylorMade's TP5 & TP5x golf balls in Matthew Wolff & Rory McIlory's bags, along with other big hitters like Dustin Johnson & Rickie Fowler. While the TP5 & TP5x both give you long distance, they offer different ball flights. Whichever you prefer, they both travel far with astounding consistency.
Stopping power & greenside spin
You can't win PGA Tour events if you're not good around the greens, and you'll find TP5 golf balls in the bags of several Major Champions. This might sound like a wild guess, but the five-layer construction might have something to do with that. In all seriousness, this really does give you excellent performance in your iron & wedge play. Whether your objective is to be more aggressive or simply to find greens consistently, those five layers make up your new best friend.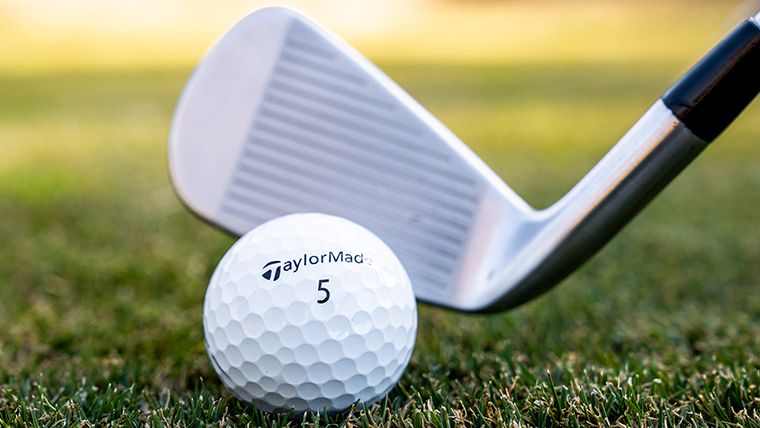 Putting
Ok, so you've launched a peach of a drive down the fairway and executed a beautiful approach shot to give yourself a genuine birdie chance. This is the difference between celebratory fist pumps and dropping to your knees in three-putt agony. You might've already noticed the supremely soft feel of TaylorMade's Dual-Spin cast urethane cover when hitting that approach, but that intimate club-to-ball impact has never been more important and effective than when you're attempting to hole a pressure putt. Add in the option of a Pix alignment aid and you couldn't be in a better position.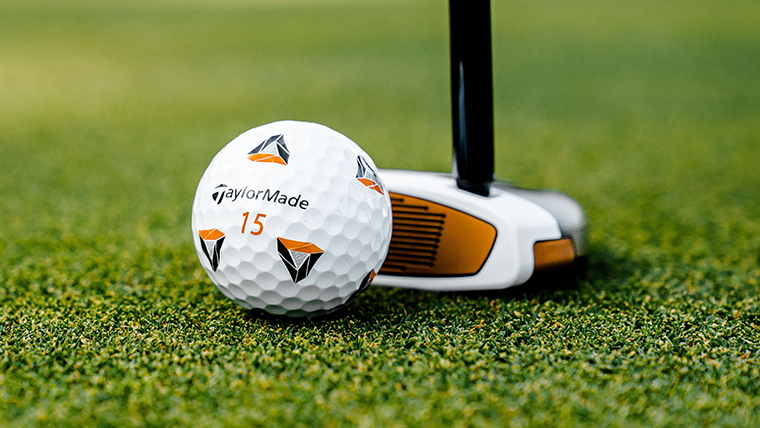 This solution – TaylorMade's golf ball range – isn't just a way to plug one gap in your game; it helps you in every area. Whatever part of your game could benefit from a boost, you'll find the answer in the Major-winning golf balls. Simply visit us in the pro shop to find out for yourself.