Accessories
Pinpoint accuracy with Bushnell
---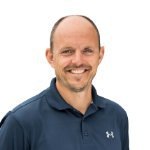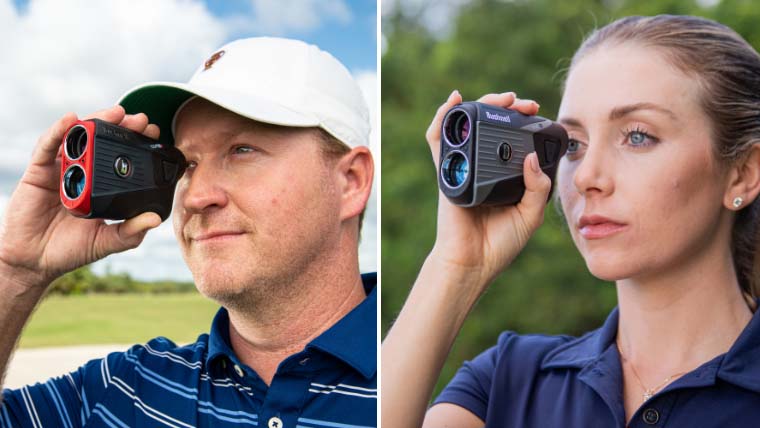 Nobody gives you pinpoint yardages like Bushnell. Its laser rangefinders boast a technology called PinSeeker, which does exactly what it says on the tin; locking onto the pin to give you the most accurate feedback possible, and then vibrating (thanks to JOLT technology) to let you know you're locked onto the flag. That means you can be really aggressive with plenty of confidence in your yardage.
While you might not be going for greens from 400+ yards like Bryson DeChambeau, Bushnell's rangefinders let you find the flag from a faraway tee box so that you can make the right move and then, once you're in a great position, you can attack the pin.
(Bushnell Golf) is undoubtedly one of the market-leaders when it comes to laser rangefinders.

Joel Tadman | Foremost TV
Tour V5 & V5 Shift
The Tour V5 Slim – accurate to within a single yard – gives you all of this. And then, taking it up a notch, the V5 Shift even accounts for how slope and elevation can change the distance so that no stone is left unturned. Imagine yourself on the 7th hole at Pebble Beach; just 106 yards AND a 40-foot drop from tee to green. How could you possibly get that shot right without Bushnell's Slope feature giving you the correct reading?

Hybrid & Pro XE
You can also enjoy the added confidence of knowing other key distances thanks to the Hybrid rangefinder showing you front, middle & back on the device's side, while the Pro XE model sits at the top of the range by offering every single feature from even further away (500+ yards) and factoring the elements into the readings it gives you. Amazing!
Whichever model you choose, there's no better way to take advantage of the soft greens than with Bushnell getting you dialled-in. So pop by the pro shop to take a look at which models we have available, and even take one out on the course to try.